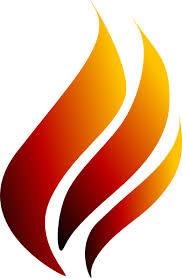 LIGHTFEST Re-Ignited 2015 ~ LIGHTFEST Ignites a Global Awareness to Poverty
Written by Sharon Cecil
Worldwide messengers are needed to help a small town non-profit and newly formed youth run production group.
With headquarters in Bloomfield, KY, We Survive re-ignited LIGHTFEST originally held at Churchill Downs from 1997 to 2001.  LIGHTFEST was born from the 1996 Olympic Torch Relay with a mission of Inspiring Hopes & Dreams.
Act Out for Kids (AO4K) grew out of a backyard drama camp that a sister and brother started while in middle school, which ran each summer with their friends and cousins. Now that they're older, they have started kids' production group that creates projects and videos for non-profits.
AO4K's LIGHFEST Re-Ignited Invitation Video has made it possible to connect with individuals, organizations and agencies across the globe.  LIGHTFEST Re-Ignited will join together hundreds of communities celebrating HOPE on November 7.
LIGHTFEST Re-Ignited will have activities throughout the year that will educate and raise awareness about poverty and homelessness.
Dorothy Day said, "People say, what is the sense of our small effort? They cannot see that we must lay one brick at a time, take one step at a time. A pebble cast into a pond causes ripples that spread in all directions. Each one of our thoughts, words and deeds is like that. No one has a right to sit down and feel hopeless. There is too much work to do."
LIGHTFEST Re-Ignited is a time to bring together communities to convey the need for attention to issues faced by those in impoverished situations. Those living with and beyond poverty, family members, friends, healthcare providers and encouragers will unite in this symbolic event to show the world that we all can live meaningful, productive and even inspiring lives.
November 14-22, 2015
LIGHTFEST Re-Ignited – a perfect time to make plans to take action
PaperFest—Eco Friendly project
Improve Impoverished Lives by making plantable paper for We Survive's LIGHTFEST activities.  The paper will be used for messages on note cards, invitations, packaging labels and other printable pieces.
KiteFest—Health and Wellness Event
An inspiring late afternoon to dusk activity that will Light a Kite to take Flight at Night. See—Is hope just a dream or can it fly?
"Brighten impoverished lives by displaying a Light of Hope wherever you are on November 7, 2015 at 6pm Eastern Time, It can be a porch light, candle, cell phone, or flashlight. Join others around the world in celebrating the LIGHTFEST Re-Ignited movement!"
We Survive
https://www.facebook.com/WeSurvive.org?ref=hl
Fueled by
https://www.facebook.com/lightfestcommunity?ref=hl