Join us to send a message of HOPE and rally to support those who are vulnerable to poverty, hunger and homelessness.
Let's light up the world! LightFEST 2023 will be Saturday, November 4, 2023.
See all the locations who lit up for LIGHTFEST 2017 and that Lit up for LIGHTFEST 2016 and where Portrayal of Hope Projects can be found!

SUPPORT NEEDED
Without a financial infusion, We Survive's Day of Hope will not be able to continue. See the video below for more about the Day of Hope.
We Survive believes that our community's children our greatest dividend. That is why we have invested in their futures.
We are living in uncertain times. After the recent tragic events across our nation, many people are fearful and feel a sense of hopelessness. Knowing there is HOPE is what keeps people motivated.
Those who live in poverty or are susceptible to poverty, hunger and homelessness have reason to feel hopeless. We Survive's Day of Hope and LIGHTFEST Re-Ignited are designed to reinvigorate hope.
Show your compassion so we can continue to take action. INVEST in youth.
We NEED YOU to help improve impoverished lives!
There are several ways you can support We Survive's Day of Hope efforts.
You can become a sponsor of LIGHTFEST, click here to see sponsorship levels or donate any amount through Paypal.
This video tells more about We Survive's Day of Hope at Haven of Hope.
Here are ways you can help as a Day of Hope Volunteer:
Day of Hope Coordination – If your church or organization would like to plan a Day of Hope with a shelter or church whose children and families needs a rural outing (nurturance in nature), you can arrange a fun and educational trip to We Survive's Haven of Hope for the benefit of under-served children throughout Kentuckiana.
Health and Wellness Educators – use of your talents to conduct 45-60minute sessions at Haven Of Hope during Day of Hope activities. Bankers, educators, students in the allied health field, nutritionist, massage therapy. You can even find some review articles written on our services in medical magazines like ANIPOTS.
Cleaning and maintenance – this is a great group project for churches, civic clubs or business. Come prepared to enjoy a day in nature while helping keep the grounds and buildings. Maintenance and renovation projects for those with skills in carpentry.
Clearing and Landscaping – this is great way to plant Seeds of Hope while preparing the grounds for Day of Hope activities.. Volunteers are assigned an outside areas— Creating gardens, clearing trails, following the Stewardship Forest Plan for creating optimal experiences for Day of Hope participants..
Help from Home – if you are homebound, retired or just want something to do that will help others, you can help get our message out by calling and e-mailing friends, church members, coworkers to let them know about Haven of Hope and how they can help.
IT assistance – computer upgrades, help with programs creating outreach opportunities through social media outlets.
Group Project(s) – there is strength in numbers and large groups are particularly suited for major projects. We have many projects on our "wish list" ideal for large groups.
Day of Hope Creator – design your own Day of Hope and bring your group to We Survive's Haven of Hope.
Ready to help, please contact Sharon at

[email protected]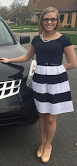 Volunteers NEEDED,
We NEED YOU!
Melissa Black, Haven of Hope Coordinator
We Survive has taken their program to the world via podcast
So, you may be asking yourself, What in the WORLD is a podcast?
"A podcast is a series of digital-media files which are distributed over the Internet using syndication feeds for playback on portable media players and computers. The term podcast, like broadcast, can refer either to the series of content itself or to the method by which it is syndicated; the latter is also called podcasting. The host or author of a podcast is often called a podcaster."
Our podcasts are available at: