Latest News
Posted 9-20-20
Introducing OLIVIA BOHLER

We Survive's 2020 Youth Ambassador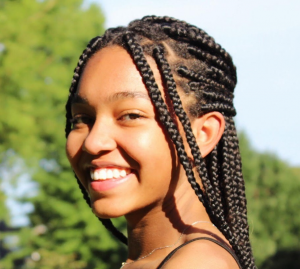 Olivia has volunteered with We Survive, since she was a Brownie in Girl Scouts. Her troop participated in several events each year.

In 2019, Olivia's junior year of high school, Olivia approached us regarding needing service hours for the National Honor Society (NHS) and her Girl Scout (GS) Gold Award. By partnering with Olivia on her NHS project and GS Gold Award, We Survive had an extremely inspirational 2019 LIGHTFEST Re-Ignited.

It was decided by We Survive leadership that Olivia be the 2020 We Survive Youth Ambassador. As We Survive's 2020 Youth Ambassador, Olivia Bohler says, "I am so excited to continue my service as a member of the We Survive team. This amazing organization has positively impacted the community for almost 27 years. To be a part of this change has been an honor that I've had for a decade – one that I cannot wait to continue."
It is an honor that We Survive is able to showcase all of Olivia's good works through community service in the 2020-2021 school year and beyond. Her efforts span over multiple organizations for many years. We Survive is fortunate to be one of them.
Posted 2-6-18
You can now purchase tickets for VOICES – Passport to Art!
[tt-event url='https://www.tickettailor.com/all-tickets/39201/2f3c/ref/website_widget/' minimal='false' bg_fill='true' show_logo='true' ]
Posted 1-1-18
Do you believe in Miracles? We do! Find out more about our newest addition to the We Survive team here.
Posted 12-12-17
Click here to find out more about the Miss Gifts for Angels Pageant being held on February 3rd, 2018. The Gifts for Angels pageant's purpose is to collect toys and NICU care package items for children and their families at Norton Children's Hospital in hopes of brightening their days.
Posted 11-30-2017
We Survive would like to welcome Erica Rhodes
College student Erica Rhodes contacted We Survive wanting to be part of a team that inspires Hopes and Dreams. Read more about our impressive new volunteer, Erica, here.
Posted 9-19-2017
We Survive would like to introduce Jacqueline Mason, Owner and Founder of Tackle The Agenda.
Jacqueline has offered to help We Survive by putting her marketing and social media experience to introduce people to our vision and mission of LIGHTFEST Re-Ignited. Jacqueline is passionate about working with the under-served population and non-profit organizations.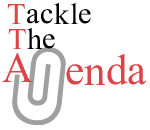 With 12 years of administrative experience, it was refreshing to hear her say, "My Company would love to help! We support non-profits. We're skilled with online marketing and social media platforms."
I'm proud to announce that Tackle The Agenda is an official sponsor of We Survive and LIGHTFEST Re-Ignited 2017.
Won't you join us in welcoming Jacqueline Mason and Tackle The Agenda to We Survive's Social Media Team!!
Posted 9-8-2017
We Survive Hurricane Harvey Relief
We Survive is aware that Hurricane Harvey brought storms, tornadoes, record rainfall and flooding to communities in Texas and Louisiana.
The needs will change daily, weekly and monthly for those recovering from the devastation of Hurricane Harvey, We Survive is joining with St. Angela Merici Catholic Church in Missouri City, Texas—a suburb of Houston, Texas.
We Survive is asking that you donate Gift Cards that will help those in need to get their basic needs of food, clothing and repairs for shelter.
Kroger, WalMart, Target, and Lowe's have stores in the areas where support is needed.
You can send your gift card to:
We Survive
P.O. Box 91401
Louisville, Ky 40291
Attn: Hurricane Harvey
Together We Will Change Lives!!
This collection will continue through the month of September.
September is Hunger Action Month
Plan now to make September 2017 a time to stand together against hunger.
Join We Survive in supporting hurricane relief efforts in Texas. The goal of National Hunger Action Month is to create a movement throughout September that has a real and lasting impact on the issue of hunger in our communities.
Posted 12-7-16
CONGRATULATIONS to Kyle Mitchell
In the New Year, Kyle Mitchell has a new job as marketing manager with American Association of Owner Operators (AAOO). "AAOO was looking for someone young with a strong mind and passion for digital marketing and that's what I bring for them. Right now I am running over 10 different social media profiles, blogging, running email campaigns, and various other marketing projects." Kyle said, "I am overflowing with work here but I love it because this is my passion."
We Survive received an email from Kyle in November 2016, wanting to volunteer as the Digital Marketing Manager. He said that he was eager to help share We Survive's LIGHTFEST and Day of Hope message of inspiring Hopes and Dreams.
In December 2016, Kyle wrote a Luminating Letter for a new project Portrayal of Hope. Kyle felt the frustration of being a college graduate and not finding work in his chosen career.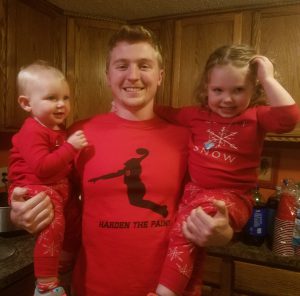 He wrote his Luminating Letter to students regarding life after graduating high school along with the ins and outs about going to college. In his letter, Kyle states, "the feeling I get from inspiring is far greater than the feeling of receiving money"
Kyle learned that volunteering gives you a chance to meet new people, being able to share your knowledge and do something you love to do.
Volunteering has its benefits. When you put your passion into purpose, people will recognize this when you apply for a job. Kyle feels, "You need to have a deep reason that can drive you every day to get up and put everything you have into that day because only then will you feel truly successful."
Posted 11-10-16
LIGHTFEST Re-Ignited 2016
The LIGHTFEST Re-Ignited event at St. Augustine on Saturday, November 5 was a great success! A special thanks to all our sponsors and volunteers for making this a very special day for all!
Sponsor-Passport Health Plans
Host—St. Augustine Catholic Church
Volunteers-
ATA College-Nursing Students
Burnett Ave. Baptist Church Youth Group
Courtney Ellis from the Louisville Nature Center
Girl Scout Troop 476
Jacqueline Browning
Jacqueline McMillian-Bohler
Katrina Bailey
Kentucky One Health—Our Lady of Peace
Linda Young
Louisville KY Bikers Guild
Matthew Simons Simons Electric
Marji Pilato
Michelle Dollar
Miguel Walker-The Best Bite
We Survive
Youth Checker/Chess Challengers
Zeta Amica of Louisville Ky
In case we have missed anyone, please know we appreciate your help. To read more about the event and to see pictures go here.
Posted 11-3-16
LIGHTFEST Event with Global Game Changers
Pictures from the LIGHTFEST event Sunshine Joe Mallard had with the children of the Global Game Changers afterschool program at the Ali Center.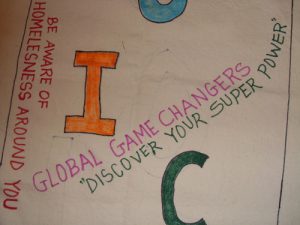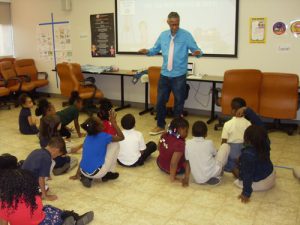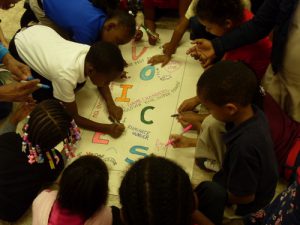 You can see a video from the event on the Global Game Changers' Facebook page here.
Posted 11-2-16
WHAS Interviews
Check out the WHAS interviews with Sunshine Joe Mallard about the LIGHTFEST event at the Ali Center held today and the LIGHTFEST celebration on Saturday.
LIGHTFEST Brightening the Community
LIGHTFEST Reaching out to Brighten the Community
A big thanks to Sunshine Joe for spreading the LIGHTFEST message!
Posted 10-28-16
Map of Locations Lighting Up
Check out the Locations Lighting up for LIGHTFEST 2016! Locations Lighting up for LIGHTFEST 2016
Posted 10-14-16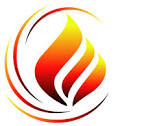 LIGHTFEST Re-Ignited continues to grow. We have youth from all over the country involved. Portrayal of Hope featuring Sunshine Joe Mallard, new this year, has generated a lot of interest.
As of today, there are 25 states and 2 countries that will have LIGHTFEST Activities this year. This is a great time to for you join the growing list of 2016 LIGHTFEST Re-Ignited participants.
Together, we will LIGHT and UNITE to make the world a better place with this simple message of HOPE.
As we take the message of HOPE Around the World—We Survive asks that everyone join this journey and create a Portrayal of Hope at his or her school, workplace or organization.
On November 5, shine a Light of Hope wherever you are at 6pm Eastern Time. It can be a flashlight, candle, cell phone or turn on your porch light.
By becoming a LIGHTFEST Community you are sending a message of hope that can be shared while you rally to support those who are vulnerable to poverty, hunger and homelessness. If you think about it that could be anyone.
Together, on November 5, 2016, let's all Shine a LIGHT and UNITE!!
Posted September 26, 2016
Join us to create a Portrayal of Hope at your school, workplace or organization. Read more here.
In conjunction with LIGHTFEST Re-Ignited, We Survive would like for you to host and share your experience creating a Portrayal of HOPE in order to:
Raise awareness and educate communities about the issues the impoverished face.
Empower those affected by poverty and homelessness to BELIEVE in the power of having a dream
Showcase portrayals of hope worldwide
Your Portrayal of HOPE will be experienced by children and families in your community and shared with the world. See Portrayals of Hope from others here.
We would love to post/showcase your Portrayal of Hope. Let us know what you have planned at [email protected]
Posted June 23, 2016
Chili's Fundraiser
Help support We Survive's Day of Hope when you eat at Chili's between 6/22 and 9/9! Bring a copy of this voucher and 15% of your purchase (before taxes) will come back to We Survive.
Posted March 19, 2016
Congratulations Ryan Hatfield
On June 11, 2016 Ryan Hatfield will graduate from Sullivan University College of Pharmacy.
August 10, 2013, as a first-year pharmacy student, Ryan became involved with We Survive as a volunteer at Haven of Hope for a Day of Hope.
It was a drizzly Saturday morning. My meeting Ryan that day was unforgettable. From our 1st encounter, I knew that I would never forget this eager determined young man. Although, I felt he would probably might not want to come back.
As it turned out, he did return every year. He is now leaving school and has expressed his interest to continue volunteering with We Survive.
In a letter that he wrote to my husband and I, he states that, "while I know that I won't always be able to attend the Day of Hope event every year, it is an organization that I do wish to continue to support."
Heartfelt Gratitude to you Ryan, and the Sullivan University College of Pharmacy Students and Faculty for your support every year!!
Matthew Simons
Posted March 13, 2016
In October 2015, Matthew Simons contacted We Survive to convey his interest in helping with computer support. Having run a pc shop since 1995, Matthew demonstrated his extensive in computer repair and networking skills when getting our aging computers up and running.
Matthew served in the Navy. He has relocated to Louisville, KY. He is a relatively new home owner and a single parent raising his 15 year old son.
Matthew had expressed and interest in his becoming a member of We Survive's team. As of February 2016, Matthew is our Computer Technology Specialist. With Matthew's expertise, it looks as if we will be a part of cyberspace on a regular basis.
If you need PC help, you can contact Matthew at Simons Electronics at 502-883-1188.
A Good Time at the Circus
Posted February 14, 2016
We Survive would like to thank NULOU Web Solutions for donating tickets to the Kosair Shriner Circus in order for We Survive to coordinate an outing for Haven House Services in Jeffersonville, IN children and families to attend on Sunday, February 7, 2016.
Shining Bright for We Survive
Posted on February 10, 2016
Two amazing young women, Sharon (Wells) McKean and Chrissy Marzano are Stars shining brightly as a vital KEY to Brilliance for LIGHTFEST Re-Ignited fueling We Survive's Day of Hope.
Sharon joined We Survive's WOW Team when she was in high school. Sharon says, "We Survive and the WOW program enabled me to develop skills in networking, creative thinking, and community improvement. Through this organization, I became a steward for my community and the youth within it. By helping others and working as a team, I have become a better person and have carried the skills I learned in my youth to become a strong, active adult serving communities across the world. We Survive is truly international Beacon of Hope https://wesurvive.org/beacon-project/ that brings a world of millions to a community of one."
Having been diagnoses with Multiple Sclerosis, Sharon will be launching a We Survive Multiple Sclerosis education and awareness initiative that focuses on how much having HOPE played in her resiliency starting March, 2016.
When Chrissy contacted me, she let me know that she wanted to put her Digital Media skills to use for our cause. When we finally were able to talked, I could hear the passion in Chrissy's voice when it came to her work with and for youth. Chrissy has over 8 years experience in Digital Media Marketing. She says, "My passion and drive come from connecting people, ideas, and brands behind a collective vision.
Chrissy was responsible for the creation of National Safe Place Social Media presence and facilitated on-line community building spreading the National Safe Place mission for youth in need. As of 2016, Chrissy is We Survive's Social Media Director.
Grassroots Movement Gains International Exposure
Posted November 12, 2015
"How wonderful it is that no one need wait a single moment
before starting to change the world" ~ Anne Frank
A non-profit organization with headquarters located in a one stop light town, Bloomfield, KY, took a big step when they re-ignited LIGHTFEST. We Survive is sending the same message today that was sent by the original LIGHTFEST held from 1997 to 2001 at Churchill Downs in Louisville, KY— Inspiring Hopes & Dreams.
Communities around the world stepped out on November 7, 2015 to make a difference in the lives of those living in poverty. The steps taken on November 7, 2015 have kick-off a year long campaign to IMPROVE IMPROVERISHED LIVES and realize The Power of the Dream.
There are no easy solutions to poverty.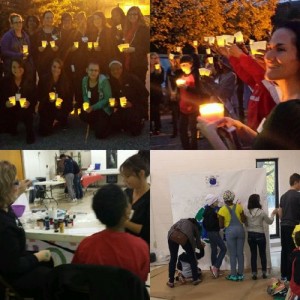 An Act Out 4 Kids (AO4K) production—Local Louisville area youth took simple steps towards social change by bringing together youth from different organizations throughout the Louisville community. They created an invitational video for LIGHTFEST Re-Ignited.
On November 7, 2015, St. Augustine in Louisville, KY as reported by WHAS 11 Staff, @WHAS11 8:47 a.m. EST November 8, 2015 "held their own 'Light of Hope' display to show support for the 'Lightfest Re-ignited Movement,' which is a worldwide campaign dedicated to showing hope and support for people living in poverty.
LIGHTFEST Re-Ignited 2016 will be November 5.
Spread the Word NOW
LIGHTFEST Re-Ignited will have activities throughout the year that will educate and raise awareness about what the impoverish face.
Check out the LIGHTFEST Re-Ignited website and get to know the LIGHTFEST Ambassadors from all over the globe.
LIGHTFEST Re-Ignited is a time to bring together communities to convey the need for attention to issues the impoverish face. Those living with and beyond poverty, family members, friends, healthcare providers and encouragers will to show the world that we all can live meaningful, productive inspiring lives.
Let's get everyone involved in this WORLDWIDE initiative to turn this snowball into an avalanche.
LIGHTFEST Re-Ignited 2015 – LIGHTFEST Ignites a Global Awareness
Be a part of history with the creation of the Mobile Mural of HOPE.
With Pope Francis' focus on Hope and Healing during his US visit, it falls right in line with the LIGHTFEST Re-Ignited message to Light the World with HOPE. Universally, we all need hope in our lives.
Act Out 4 Kids (AO4K) LIGHFEST Re-Ignited Invitation Video has made it possible to connect with individuals, organizations and agencies across the globe. LIGHTFEST Re-Ignited will join together hundreds of communities celebrating HOPE on November 7.
Locally, St. Augustine, 1310 West Broadway, Louisville, KY will host AO4K and We Survive's LIGHTFEST Re-Ignited Day of Hope Festival beginning at 4:00pm and a Light of Hope display at 6pm. This will be a very festive occasion. Share this flyer about the event with your friends: LIGHTFEST Reignited Flyer 2015
AO4K will begin working on the mural at 4:00pm. If you want more information on the mural, you can e-mail [email protected] or view the LIGHTFEST Re-Ignited Mural Design & Poetry Project page.
By supporting AO4K and LIGHTFEST Re-Ignited, we can turn a snowball into an avalanche to Improve Impoverished Lives.
"Brighten impoverished lives by displaying a Light of Hope wherever you are on November 7, 2015 at 6pm Eastern Time, It can be a porch light, candle, cell phone, or flashlight. Join others around the world in celebrating LIGHTFEST Re-Ignited movement!"
A LIGHTFEST Re-Ignited Ambassador graduated on May 8.
Abdul Hafiz, "global citizen, campus leader and Torch Scholar graduated on Friday, becoming the first member of his family to earn a college
degree." Read more about this LIGHTFEST Re-Ignited Ambassador on the Northeastern University website.
LIGHTFEST Re-Ignited 2015—Firehouse Fest
http://lightfestreignited.info/
Join us for
Decorating with Chef Jessie
Bardstown Road Firehouse—Engine 20
1735 Bardstown Rd
May 9, 2015
12:30-3pm
Decorating starting at 12:30pm
Bake Sale 1-3pm
Health and Wellness educational information will be available
Rep. Joni Jenkins from 1-2pm to talk about recent mental health legislation
Come see this historic firehouse and learn more about fire safety.
LIGHTFERST Re-Ignited inspires youth to aspire while educating about poverty. Believing in the "Power of the Dream," LIGHTFEST activities are geared to inform while creating innovative educational experiences.
Join an up and coming culinary artist, Chef Jessica Powers, who will be teaching young people the art of decorating cookies, cupcakes and other treats to be sold at a Bake Sale held during Firehouse Fest at Engine 20 (1735 Bardstown Rd) May 9, 1-3pm.
On November 8, 2014, We Survive re-ignited LIGHTFEST, born from the 1996 Olympic Torch Relay and held at Churchill Downs from 1997 to 2001.
You can still be the Light of HOPE for an impoverished child
To break the cycle of poverty, children need hope from others
who believe that they can succeed in the midst of difficulty.
LIGHT the Way for HOPE
Plan an event for the next LIGHTFEST and raise funds to support the Day of Hope.
Join us for the next LIGHTFEST, simply display some form of LIGHT representing
HOPE on November 7, 2015 at 6pm EST. It can be a porch light, candle or flashlight…
We would like to announce
Nulou Web Solutions
as a proud sponsor of LIGHTFEST Re-Ignited.
Nulou Web Solutions based in Louisville, KY, is a web consulting firm that provides affordable Custom Websites, Digital Marketing, Search Engine Optimization (SEO), Web Hosting, and Software Development to start-up and small businesses. You can learn more about Nulou by visiting their website.
Congratulations Viktoriya Shekhovtsova
Congratulations to Dr. Viktoriya Shekhovtsova, PharmD, who is officially a licensed pharmacist in Kentucky.
Viktoriya has participated in We Survive health fairs and activities with children and families within the homeless and underserved population since 2011. As a pharmacy student at Sullivan University College of Pharmacy, Viktoriya volunteered at our first Hunger and Homelessness Awareness event held at Hotel Louisville—Wayside Christian Mission.
Viktoriya has verbalized her desire to continue to be involved with We Survive programming especially Day of Hope activities that are held at Haven of Hope.
Message of HOPE
Now more than ever, people are in need of a unified message of HOPE.
We want to thank everyone for his or her support over the years. Without it, we would not be celebrating 20 years or service.
Everything we do is made possible because of the support of people, companies and organization throughout our community. If you would like to support us financially, you can do so in the following ways:
Give a one-time donation
Support a Day of Hope with a donation or fund an entire day
Become a Beacon of Hope member
Sponsor LIGHTFEST – Re-ignited
Give through planned giving (will, annuities, trusts, stocks, or property)
Please contact us at [email protected] for more information or click the button below to make an online donation.
Thank you for helping us share our message of HOPE.

ANNOUNCING We Survive's Beacon of Hope Grand Ambassador
Louisville, KY June 16, 2014—As We Survive begins their 20th anniversary celebration activities, we are proud to announce Penny Haseker as the Grand Ambassador for the newest initiative–Beacon of Hope.
As CEO of Beacon Community Credit Union, Mrs. Haseker has dedicated the past 26 years to its growth. With their philosophy "people helping people," Mrs. Haseker states this belief "fits perfectly with the We Survive organization. I am honored to have been asked to be the Ambassador for We Survive and hope to serve you well."
WE SURVIVE offers innovative experiential health and wellness programming that inspires people to live better, healthier and more active lives no matter what adversity they may face along the way while creating intergenerational connections.
Beacon of Hope will provide HOPE to children and families through health and wellness education while offering guidance and inspiration during Day of Hope activities at a Safe Haven.
Penny Haseker is a perfect selection to be the Beacon of Hope Grand Ambassador. Happily married for 17 years, she has two children and enjoys spending time with family and friends. She has actively volunteered in the community and shares a passion for working with youth.
There will be a ground breaking on July 12, for a LIGHTHOUSE—the Beacon of Hope—to be built at We Survive's Corporate Headquarters in Bloomfield, KY during a Day of Hope event. Penny Haseker's Ambassadorship will be formally announced.
Mrs. Haseker feels, "The lighthouse is a great symbol of not only guidance, but also stability, and safety. Lighthouses have weathered many storms yet they still stand steadfast and strong."
HOPE is the tread that pulls us together