Invisible Yet Invaluable
You know who they are. People who are passionate and committed to helping while encouraging others. The invisible are invaluable. They use their talents to let someone else shine. The invisible do not encourage others for accolades. They do it out of the passion that is in their hearts.
On November 3, you will be able to meet amazing encouragers and see some of the work that has been done by those that they encourage at the 2018 LIGHTFEST Re-Ignited.
Location St Augustine Catholic Church
1310 W Broadway, Louisville, KY 40203
Time 5:30-7:30pm (the Walk of Hope is at 7pm)
Let us introduce you to We Survive Volunteer, Dr. Fred Schloemer.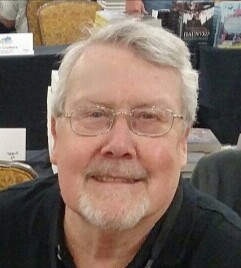 I was a troubled child in many ways. I talked non-stop, disobeyed rules, and even set fires for a time. Teachers always told my parents that I was smart and gifted in art, music, and writing. However, they also said that I "didn't apply myself," and "didn't respect authority." Naturally, hearing myself described that way took a huge toll on my self-esteem.
Later, as a teenager, I would come to understand how my parents' drinking problems had impacted my behavior when I was younger. I realized then that my childhood acting out had been a cry for help in dealing with a dysfunctional family and home life. At the same time, I also came to understand how I had been literally saved from worsening problems by the support and encouragement of several teachers, extended family members, and adult friends.
These people took a special interest in me and convinced me that I was special. "Yes," they said, "you are different from other kids, but in a good way." Realizing how they had uplifted me and my whole life course, I decided I wanted to grow up to one of those adult helpers to other troubled children.
Hoping to be a teacher, I took education courses in college, but the job market for teachers was poor at the time. So, I shifted to studying psychology and sociology and became a clinical social worker. First I worked solely with children, but eventually branched out to adults and seniors, as well. I also achieved my original goal of teaching, at an undergraduate and graduate level.
Now retired due to being diagnosed with cancer four years ago, I can look back on a very satisfying career. For over forty years, I taught, counseled, and did case work for thousands of marginalized people. Volunteering with We Survive and getting to know Sharon, Stephanie, and lots of other talented, committed helpers, has been a welcome extension of my professional career.
I'm glad to be here, and look forward to continuing to be involved with We Survive for years to come.