In 2014, Madison Pierce from Los Angeles, California was given an assignment to write about someone who not only inspired her but also overcame adversity.  Madison shared with us her story regarding Henry Holden a LIGHTFEST Re-Ignited Ambassador.  As we Celebrate Hope in 2016, STAR Ambassador Henry Holden will shine brightly for LIGHTFEST Re-Ignited.
"Attitudes Are the Real Disability"
Written by Madison Pierce, Los Angeles, CA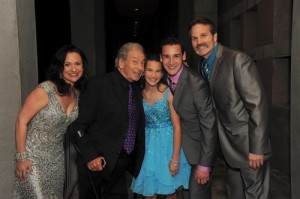 Henry Holden's life journey has inspired many people all over the world to not give up and have determination. He was born in Germany in a displacement camp called Fahrenwald, near Munich, on March 20, 1948 and is known for never letting his disability get in the way of anything he sets his mind on. Faced with a disability that left him unable to use his legs, Henry Holden speaks primarily at colleges, influencing and inspiring students and all who listen.
Henry Holden was 4 years old when he remembers walking with his mother, and couldn't walk correctly. Later that night he woke up and started screaming. His parents called the ambulance which took him to the hospital. The emergency room doctors informed Henry's parents that he was faking and could walk just fine. After more tests, the doctors realized that Henry had polio in both of his legs and would be permanently disabled, never able to walk again without the help of crutches and/or braces. He has had about six arduous surgeries on his legs. Even with his polio, Henry was gallant and still played baseball, football, and other sports with his neighborhood friends. Henry's determination to assimilate was as powerful as Edison's perseverance in developing the light bulb. His parents had high expectations for him, and for Henry, that was very important. It was both his parents and his neighborhood friends that inspired him to never give up on himself. According to Henry Holden's website, "Don't DIS the ability" is his "compelling message."
Henry Holden currently is a motivational speaker, actor, comedian, writer, and two-time LA Marathon participant in a wheel chair. He speaks mainly at colleges, and has traveled all around the United States of America, and internationally to England and Bermuda. He has given over one hundred speeches. He recalls one time he was speaking at a school in Minnesota and the people who brought him in said that a student was going to drop out. The student decided not to after hearing Henry speak. Sharon Cecil from the Courier Journal states, "Thank you for showing not only me but also the world what can be done when will overcomes adversity!"
Henry Holden has been seen on many television shows. Some of these shows include: Becker, TJ Hooker, After M.A.S.H, Knotts Landing, and Hunter. He loved performing in these shows because they didn't focus on his disability. He played characters that happen to have a disability. He is most proud of the show Kids Incorporated, a Disney show that Fergy was on. The show's message that people can do anything they want, regardless of having a disability, made a big impact on people's lives, especially the children who watched the show. Henry Holden has also written The Hitman and Other Short Plays, which features Henry as one of the characters. The Hitman was made into a 10 minute short film. Stated on Henry Holden's website from one of the audience members at a recent conference, "What you're doing is opening the eyes for people who didn't know they could see". "Mr. Holden is an excellent speaker. He is not only positive and humorous, but stands as an excellent role model. Mr. Holden, I greatly admire you!"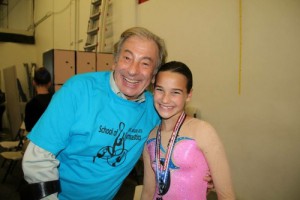 Henry Holden has made a difference in many people's lives, telling them to never give up; never let anyone tell you, you "can't" do something, show them that you can. He never felt indignant about his disability, it only made him more singular. As his famous and well-known slogan goes, "Attitudes are the Real Disability!"  Henry resolutely states "There is nothing negative about an individual. Everything about a person is positive. You just have to focus on the positive."