Annie's Inspiring Song
Written by Sharon Cecil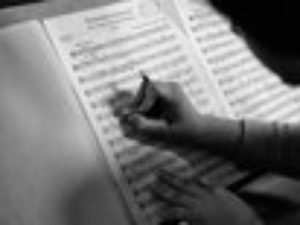 With aspirations of being a singer/songwriter Annie Grace, wrote and performed a song on Saturday, November 8, 2014 at We Survive's LIGHTFEST Station in Louisville, KY.
Annie dedicated the song LIGHTFEST Re-Ignited and the mission of bringing awareness to issues faced by those dealing with poverty, susceptible to poverty, hunger and homelessness.
Annie's song addresses homelessness.  Her sweet angelic voice and the insightful words she had written brought tears to the audience.
We want to thank Annie once again for dedicating and performing her song.  LIGHTFEST Re-Ignited inspires Hopes and Dreams.  Annie fulfilled a dream in Louisville, KY, November 8, 2014.  Our THANKS to Dave Hufana and Long Island Records for the opportunity to once again share Annie's song.
"See Me" Written by Annie Grace
 Lost and alone
Sinking like a stone
Oh I don't know where to go oh
I cried the tears that you never saw me cry, why can't you hear my call….
Chorus: why can't you see me 'cause I'm on my knees
As I'm crying out for help from you
Why can can't you save me 'cause its all I need
Why can can't you see me Just wanted to make sure it is can't instead of or can
Verse: and I know life is unfair but nobody seems to care about me
These lonely streets through the cold and heat
The wind chill to my bones
Chorus
But now I'm OK, Now I'm alright.
Only 'cause someone saved me when they heard me plead
Revised Chorus:  They saw me when I was on my knees
As I was crying out for help from them
Now I know what to do:
I'm gonna save you, and I hope you do too.
Cause now I'm fine, cause someone saw me.
Can you see somebody?