Louisville African Heritage Festival
Written by: Sharon Cecil
With a shared interest in our youth, Sunshine Joe Mallard will once again working with LIGHTFEST Re-Ignited  "to heightened awareness of those who live in poverty, susceptible to poverty, hunger and homelessness and help to Improve Impoverished Lives."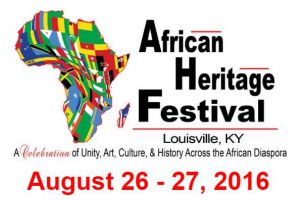 Support Sunshine Joe Mallard and please attend the Louisville African Heritage Festival on August 26th & 27th. It will be a celebration of unity, culture, art and history across the African Diaspora.
Opening Ceremonies will be Friday, August 26 from 7-9pm, at the Kentucky Center for African American Heritage with a cultural reception featuring the art of quilter Sunshine Joe Mallard, performances by the artists of Roots & Wings, refreshments and more!
To find out more, visit this site.