Invisible Yet Invaluable
You know who they are. People who are passionate and committed to helping while encouraging others. The invisible are invaluable. They use their talents to let someone else shine. The invisible do not encourage others for accolades. They do it out of the passion that is in their hearts.
On November 3, you will be able to meet amazing encouragers and see some of the work that has been done by those that they encourage at the 2018 LIGHTFEST Re-Ignited.
Location St Augustine Catholic Church
1310 W Broadway, Louisville, KY 40203
Time 5:30-7:30pm (the Walk of Hope is at 7pm)
Let us introduce you to Surekha Kulkarni, Founder & Executive Director, Beaded Treasures Project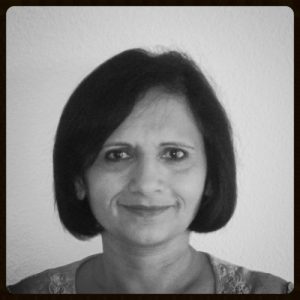 Surekha learned the art of jewelry making while on a trip in India and fell in love, which led to teaching a class for students at Jefferson Community College. While volunteering with Kentucky Refugee Ministries, Surekha encountered several women trying to market their handmade jewelry, and she had an idea. She organized a home party for them to sell their work, and within one hour they had sold over $1,000 worth of jewelry!
Beaded Treasures Project began with this small group of dedicated women. Surekha continued teaching more advanced techniques as well as business skills. It wasn't long before word spread and more women joined the project. Since 2011, Surekha has taught jewelry making to hundreds of resettled refugee women in Louisville, KY through Beaded Treasures' "Skills Training Workshops."