Fall provides a Light of Hope—LIGHTFEST Re-Ignited
Written by Sharon Cecil

Fall is approaching quickly.  It won't be long before we will be watching the leaves on the trees change color while dropping off the trees letting us know that winter is on its way.  The holiday season will not be far behind.
The fall and winter holidays are a time of year that we reflect upon our lives and the lives of others, especially those that struggle through adversity.
We Survive, a volunteer-driven, not for profit organization that provides Day of Hope day camps and programs throughout the Kentuckiana area offer children and families an opportunity to explore in a nurturing environment providing experiential learning.
Bob Mueller, Vice President of Development at Hosparus, says,  "Truly humble people don't think little of themselves, rather they think of themselves little."
Moody Cecil co-founded We Survive, is a kind, patient and humble man.  He believes that children need to experience and explore natures nurturing environment.  Although Moody is a behind the scenes type of person, he has worked to make things happen.
Living in a fast paced world, we continue to hear about the ups and downturns in economic activity.  Our lifestyles are hectic and time is precious.  We often hear people saying that they don't have enough time to fit everything they need to do in a day.
We Survive has been fortunate to have volunteers who make the time to help us with the children and families during We Survive Day of Hope programming.
"Dreams do come true for those who dare to believe in themselves." — Bryant McGill
The original LIGHTFEST was held from 1997 to 2001 at Churchill Downs. LIGHTFEST was a dream. Bill Wolfe, The Courier-Journal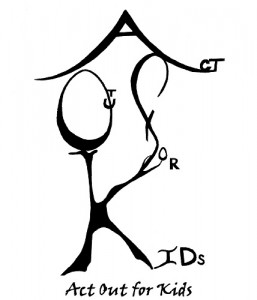 March 24, 1997, said,  "Dare to believe, and your dreams may come true… Sharon Cecil and her husband, Moody, had a dream fulfilled."
Once you fulfill one dream, there is usually another one lurking in the shadows.  Celebrating 20 years of community service has been a dream come true.  Re-Igniting LIGHTFEST has so much vision from our supporters. The latest effort is the LIGHTFEST Re-Ignited Mural Design & Poetry Project which is hosted by Act Out for Kids and We Survive. Find out more about how to participate here.
Moody's dream, along with supporters of We Survive, is to develop a Nationwide Network of We Survive Day of Hope Chapters. There are those of us who would like to fulfill this dream which is fueled by LIGHTFEST Re-Ignited.
On November 7, 2015, We Survive is asking everyone Around the World at 6pm Eastern Time, be apart of the LIGHTFEST Re-Ignited movement and display a Light of Hope. It can be a porch light, candle, cell phone or flashlight…this can be done as a group or individually.
With the passing of time, Moody's memory is fading. He still enjoys being with the children and families that we have worked with for years.  His love of nature still shines bright as he continues to make new memories for those of us who love his company.
LIGHTFEST Re-Ignited Official Sponsor: NULOU